St. Clare Health Mission
La Crosse
Ensuring that the medically under served
have access to health care.





St. Clare Health Mission
916 Ferry Street
L

a Crosse, WI 54601
Main Clinic Phone: (608) 519-4620



Office Fax: (608) 519-4612
Community Health Worker Phone: (608) 519-4623
Pharmacy Phone: (608) 519-4621
It began as a vision...
As a community, we could do more to serve those in need.
In 1992 representative of health and social service organizations throughout the community began a collaborative effort to address health care access for the poor and uninsured.
A unique and innovative program emerged.
Volunteer healthcare providers from the community would join together several times per week to provide free healthcare to those who had gone without due to a lack of financial resources.
In the past 26 years, volunteers have served over 18,000 people in over 80,000 visits to the clinic, treating health conditions ranging from coughs to cancer.
"Instead of putting a bandage on my wound they healed it. Instead of covering it up, they helped me with what I needed to make it better."
-St. Clare Health Mission patient
St. Clare Health Mission, started by Sr. Leclare Beres, FSPA, is named for Clare of Assisi, a contemporary of Saint Francis, who renounced all of her possessions - even giving away her shoes - as she devoted her life to the care of the poor.
The term "health mission" describes not only the program, but the motivation which guides it.
Those participating in this initiative share a belief that, regardless of financial status, ethnicity or religious belief, health care is a basic human right and that we all share in the benefits of caring for our neighbors.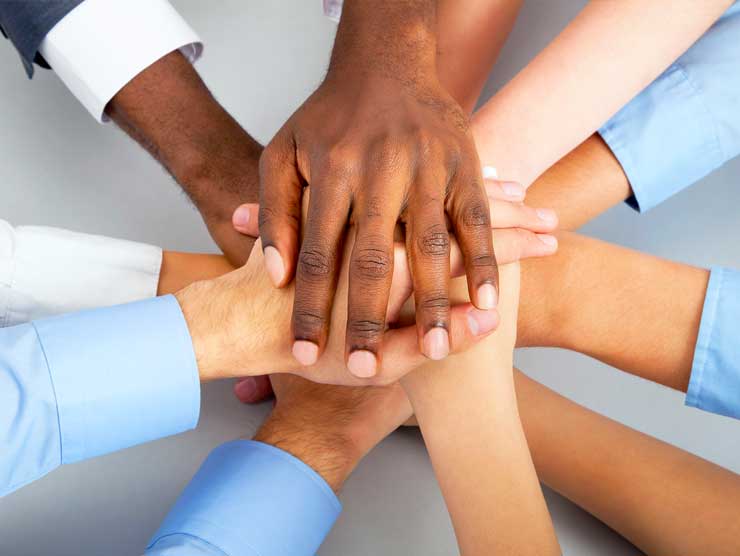 The power of volunteers to care for the health of our community.
The Volunteer Staff includes:
physicians, physician assistants, nurse practitioners, nurses, pharmacists, pharmacy technicians, physical therapists, social workers, lab technicians and numerous support personnel - all giving their time and talents to serve others.
Board certified Specialists in the areas of Cardiology, Dermatology, Emergency Medicine, Endocrinology, Family Practice, Gastroenterology, Internal Medicine, Neurology, Oncology, Orthopedics, Pain Management, Pediatrics, Physical Medicine, Physical Therapy, Podiatry, Pulmonary Medicine Rheumatology, and are available for scheduled patient appointments.
St. Clare Health Mission is operated with the support and involvement of interested individuals, health and social service agencies through the La Crosse area.
Organizational Vision:
Everyone in our community has access to needed medical care.
Organizational Mission:
Create access to health care for those who would otherwise find such

services economically inaccessible.

Create opportunities for medical providers to enjoy the intrinsic rewards

associated with volunteer service.

Create opportunities for students in healthcare to understand the impact

that poverty has on health and well being.
Organizational Values:
We strive to provide the highest standard of healthcare to our patients.

We commit to use and manage our resources wisely.

We aim to be good collaborative partners and teammates within the area healthcare systems.

We respect, acknowledge, and appreciate the important contributions made by our volunteers and donors.

We strive not to duplicate services available elsewhere.

We will work to respond to evolving community healthcare needs, as resources are available.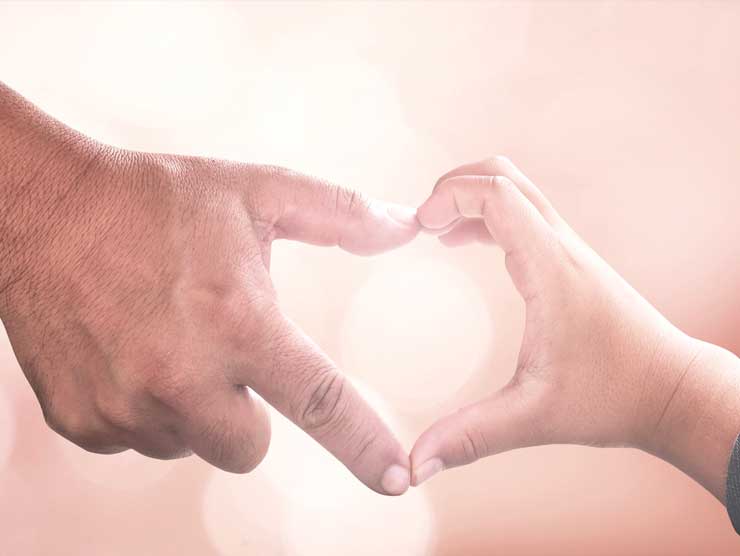 Tuesday & Thursday Evening Clinics - registration from 5-7 pm
Clinic is open for walk-in appointments.

Specialty appointments are available by referral.

Pharmacy is available to fill prescriptions written at St. Clare Health Mission.

Physical Therapy is available at the clinic by referral.



Wednesday Follow Up Clinic - by appointment from 8:00-12:00 am
Started in 2002 by Dr. Michael Garrity, this clinic continues to be a primary medical

home for those

with

complex medical conditions.
The Office is staffed daily and is happy to answer questions.
Frequently Asked Questions
Q. What is the eligibility criteria for care at St. Clare Health Mission?
A. Individuals must meeting the following criteria:
No health insurance and not eligible for public or private insurance.
Fall or be below 200% of federal poverty level. Income documentation is requested.


Q. Does St. Clare provide dental care?
A. St. Clare is not a provider of routine or restorative dental services. Through a grant from La Crosse Community Foundation, the St. Clare Health Mission does refer and cover costs for emergency extractions. All patients must be seen and referred by a physician at the St. Clare Health Mission.
Lack of dental access for the poor is a growing problem in our community. St Clare Health Mission representatives are working with our community on local and state solutions to this serious problem.


Q. Does St. Clare provide assistance with medications?
A. Medications written at St. Clare Health Mission can be filled for free at our on site pharmacy for those unable to afford medications. Patients will be assisted in completing applications for free medicine from pharmaceutical companies. Income documentation may be requested. St. Clare Health Mission does not fill medications requested from outside the St. Clare Health Mission.
Q. Does St. Clare Health Mission prescribe narcotics?
A. St. Clare Health Mission is a narcotic free zone and DOES NOT prescribe or fill narcotic or any controlled substance.
Q. Do patients need to provide income documentation?
A. Various types of income documentation are required by pharmaceutical companies. To receive assistance with medications we request that patients bring their last two pay stubs and a copy of their most recent tax forms. If there is no employment income or taxes are not filed other types of documentation are accepted including Social Security income, unemployment check stubs, food share benefits etc. If there has been a filing for disability or medical assistance proof of filing or denial is accepted.
St. Clare Health Mission Community Healthworkers

The roles and activities of community health workers (CHWs) are tailored to meet the unique needs of the communities they serve.
CHWs hold the following roles:
Creating connections between vulnerable populations and healthcare systems
Facilitating healthcare and social service system navigation
Managing care and care transitions for vulnerable populations
Reducing social isolation among patient populations
Determining eligibility and enrolling individuals into health insurance plans
Ensuring cultural competence among healthcare professionals serving vulnerable populations
Educating health system providers and stakeholders about community health needs
Providing culturally appropriate health education on topics related to chronic disease prevention, physical activity and nutrition
Advocating for underserved individuals to receive appropriate services
Collecting data and relaying information to policymakers to inform policy change and development
Providing informal counseling, health screenings, and referrals
Building capacity to address health issues
CHWs promote access to services, provide health education, support care delivery, and promote advocacy. Services provided through the program, are as follows:
Advocacy
Outreach and enrollment
Navigation
Education
Health services
Social-emotional support
If you would like to meet with a Community Health Worker, please contact Ebony at (608) 519-4623.
Please consider supporting the work of our volunteers
St. Clare Health Mission operates through the generosity of community members, like you. Many lives have been touched through the generosity of our donors. Since the clinics inception in 1993, donations to the clinic have enabled the Mission to provide medical care and medications to 18,000+ patients who would have gone without care.
If you are interested in providing financial support please contact St. Clare Health Mission at (608) 519-4633.
Checks may be written out to "St. Clare Health Mission" and mailed to our address: 916 Ferry Street, La Crosse, WI 54601. Credit card donations, please click on the "Donate" button below and follow the prompts. Please fill in the mailing address so we can send an acknowledgment letter.
Thank you for your support!
St. Clare Health Mission Volunteer Schedule
Thank you for all that you do! You touch many lives through giving your time and talents.




---
If you have questions or are interested in becoming involved with St. Clare Health Mission. Please contact us and we will be happy to get back to you.
St. Clare Health Mission
916 Ferry St.
La Crosse, WI 54601
Telephone Number: 608-519-4620
Fax Number: 608-519-4612
E-Mail: SCHMschedule@aol.com